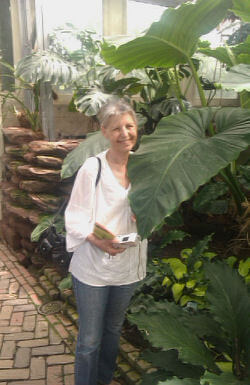 This website is written by and for mature technical and creative writers and other creative professionals whether devoting their talents to earn a living or seeking to find personal satisfaction. As I've grown, so has this website's focus. Now that I'm retired, I'm more closely targeting the content of this site to what I believe are the interests of elder citizens. Even with this newer focus, I hasten to assure you that the lessons I've learned and share here are definitely applicable to creative people regardless of age.
This blog is designed to cover a wide range of topics and interests. I understand that it may fly in the face of those who prefer a blog based on a single focus. I believe that lessons learned through the years and in many different areas do apply to more than one single activity. So I invite readers to take what they find of value and to leave what doesn't apply to their individual interests.
The topics covered on this blog relate to my personal experience and interests, including, but not limited to writing, art and music. I strive to provide resources to serve professionals interested in these areas. I also offer examples of my past and present work in the Archives. I hope that these examples will inspire my readers. Feedback and critiques are always welcome.
The great writers tell us to write what we know and what we are passionate about. I attempt to follow that advice here with the single most important exception that, some things I feel most passionate about are left unsaid here so as not to offend. (Those particular observations, being more controversial, are shared with my most intimate friends and are being collected into a book that will be left to posterity). 🙂 That said, most of us have been "around the block a time or two". In much of what we're experiencing today, we've been here, done this already. Some who have taken this journey may have many of the same experiences I speak of. Others may have had different experiences.
In my particular case, I've had the fortune – good or bad as it may be – to have started working years ago, when business and creative endeavors were handcrafted ventures (when, gasp, technology was in its infancy). And I've continued to learn and grow right along with the explosive growth of technology.
I don't fit into a neat box. Throughout my career I've worked as a published author. musician and Realtor® Broker for more than half a century in four distinct markets: Chicago Illinois, Gallup and Albuquerque New Mexico and Phoenix Arizona. Some of my work is tied in with interests that range from lifestyle to hobbies and communities where I've lived and worked. I've achieved a lot through the years in terms of Real Estate, small business ownership, publishing, speaking, writing, music, single parenting, etc. I've enjoyed immersion in farming/ranching, music, community development and condominium management. The lessons learned have brought me to where I am today. So I see things through the prism of those experiences.
Your experiences most certainly will have been significantly different than mine. That's a good thing. We each see the bigger picture from different angles; and so, we both stand to learn together. We can use this space to share. compare and enrich our own (and each other's) insights in the process.
Some of the observations I share here may not resonate with the mainstream. Others may not have lived through the challenges I've enjoyed in the last 60-some years and don't have the insights I've accumulated along the way. That's OK, too. The point is not that we all agree but that we can agree to disagree from time to time and learn in the process. But I do maintain that disagreement should be couched in tolerance for others of a different persuasion.
Looking at our current experiences through the eyes of another helps bring greater clarity.  We all see a slightly different "piece of the elephant". Some are very much "into" the internet, others may be somewhat put off by all this technical stuff. Each of us has learned slightly different lessons. Where there are differences we can explore and merge them into a comprehensive view.  We don't necessarily have to agree. What is important is our combined passion for life and using our creative talents to make our corner of this world just a little bit better. What is important is that we learn to work together to find common ground and to make the best of the cards history and our present circumstances deal us.
Now, through the marvels of technology and these blogs, we can come together to share and compare. We can enrich our own and each other's understanding of the world we deal with today.  I welcome your comments and observations.
Technology is the tool. But passion and vision are what unite us.