I wish each and every one of you a very, very happy new year.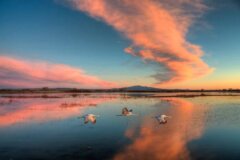 We have gone through some very tough times but it's not a time to look back or give up. This last year, while difficult, has given many of us lots of opportunity to focus on personal growth and enrichment. We will still have time for this as this new year unfolds.
We have no idea what the future holds or who will accompany us as we move forward. But we do know we have work to do and an exciting journey ahead. I look forward to sharing an exciting future with you.